About a month ago, I traveled to Falls Church, Virginia to give a talk.  As is my usual pattern, I sign on to give a talk 6-12 months ahead of time.  "Sure!  Sounds great."  And in my office, on the end of the phone, 6-12 months ahead of time, it truly does.   A couple weeks ahead of the actual event, it dawns on me.  I have to leave Ann Arbor and my family (husband, 3 kids and 2 dogs) to go somewhere.  Crap.  As we like to say in my house, "too late, your face is already on the tea towels" (This is a reference to Princess Diana.  As the story goes, just prior to her wedding, when Diana thought about backing out of her pending nuptials to Charles, her sister informed her that she couldn't with the above quote. That line has always stuck with me–your face on the tea towels is a sure sign that you are in too deep to get out).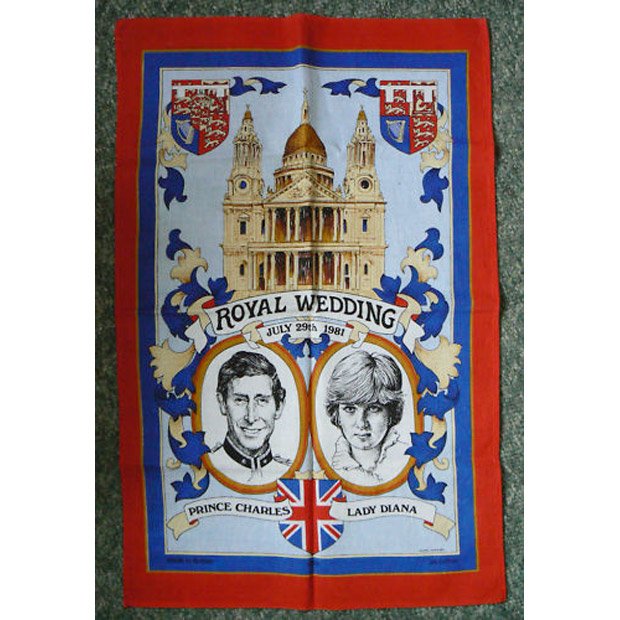 Back to the Virginia trip.  How could I make this easier on myself?  I decide to ask my mom, Dr. Joyce Kales to come with me.  Here is what you need to know about my mom.  She is a 79-year old retired Professor of Psychiatry under whose sweet exterior lies a backbone made of steel.  My mom not only looks "much younger than stated age" as we doctors like to say, she acts it.   I call her up and she immediately says yes.  "Sounds fun! A girls' trip together." she says.
On the appointed day, we fly to D.C.  I watch my mom as she goes with the flow in the airport and on the trip in general.  She does not hesitate to enjoy life's little happy but mundane moments.  When the security people tell her that she doesn't need to take her shoes off because of her age, she smiles like she won the lottery.  When I introduce her to the taste of barbeque Popchips on the plane, she tells me how tasty they are.  We talk about current events and then laugh at a gossip magazine.  "Those people are so ridiculous" she says in reference to some celebrities being profiled in Star magazine, and we share a moment of schadenfreude.  We arrive in D.C. and rent a car.  She navigates for me as we find our way to the hotel in the suburbs.  We spot a cool Asian fusion restaurant right near the hotel and decide to check in and then walk over.  The restaurant is hip and stylish and my mom loves it.  We each have a glass of wine and share an appetizer and some dishes.  We talk about everything and nothing.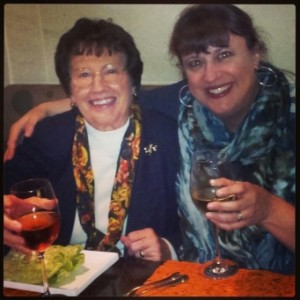 The next day, we head to the conference.  My talk is the first of the day, so after doing my thing, I can then just enjoy the rest of the conference.  The conference sponsored by the Orthodox Christian Association for Psychology, Medicine and Religion is focused on the Clinical and Pastoral Care of the Older Patient.  Other speakers include a psychologist with a large practice of older patients, a priest who is also a Professor Emeritus of English and has been a caregiver for several older loved ones, and a Professor of Theology who lost his mother and talks about the experience of letting his children be a part of the dying process.  The last talk makes me cry; hard for me to think about the vital awesome woman sitting next to me not being there someday.  All of the other speakers give very inspiring talks and all mention something called "gerotranscendence".  My mom and I look at each other.  What it this?  Everyone else in the room seems familiar with it.  Why aren't we?  Funny thing about being in academic medicine, sometimes our ivory towers prevent us from finding out about things that it would benefit us to know about.  As we head back to Michigan on the plane (after getting lost on the way to the airport but finding a way to laugh about it), we discuss the new concept together.  It energizes us.  My mom mentions to me that she truly doesn't fear death, "I look forward to finding out what happens next." And she says this so resolutely and calmly that the sadness and anxiety I felt earlier about her not being with me in the future disappears just a little.
The next day, my mom goes on Amazon.com and purchases a book by the man who was one of the originators of the concept of gerotranscendence, Dr. Lars Tornstam.  Within a week, she has read the book and has put sticky notes on the key portions for me.  Dutifully, I review the book (and my mom's highlights).  I post about the concept on the Program for Positive Aging's facebook page.  The post becomes one of our most popular ever with multiple people liking it and sharing it, I am guessing, because people resonate with the concept.
Funny thing is, I was going to write this post as an explanation of the concept of gerotranscendence, but something happened as I sat down to organize my thoughts and write.  I realized that even though my mom had never heard of gerotranscendence before our journey, she was already living it.  And this is what I was privileged to see and experience on that wonderful trip to Virginia with my mom.
Sometimes having your face on the tea towels is a very good thing.