Monday was a working from "home" day for me. I worked all day from the flat while Tasia went off to her National Health Service clinical observations. Two things about that:
It surprises me how quickly a place becomes "home" if I am comfortable. I love this flat. I love the street noise that lulls me to sleep with my open window. I love making myself a cup of strong French press coffee in the morning. I love looking at the flowers we bought at the Columbia Market. Lots of work got done including my prepared remarks for a Thursday press conference at the meeting.
Tasia had loads of interesting experiences at NHS on day one, but the one that cracked me up the most was one of the doctors asking her "Are you in a sorority?" (No.) And then "Are American sororities like what you see in the movies?" She said the room fell silent as she gave her answer and everyone turned to her with rapt attention.
Once back, Tasia and I walked to Shoreditch and went to The Grocery, a sort of smallish Whole Foods-type store where we bought the makings for sandwiches and some pre-made soups. Some blush wine on the deck was a perfect ending to the evening.
On Tuesday, I met a colleague and collaborator in Canary Wharf. This is a really new, modern part of London. You really don't feel like you are in London there. It is all skyscrapers and business-types bustling off to their jobs. He and I played a round of what felt like hide and go seek to find each other as it turned out his saying "meet me at the Canada Square exit of the Jubilee line" was too vague. Turns out there are about 4 exits and we were at different ones. We eventually found each other after 1/2 an hour via a combination of phone calls (though it was really hard to hear each other with all the street noise), texts and pictures of where we were standing.
We walked a short ways over to West India Quay where we had a lovely lunch meeting at Browns in a converted warehouse area, and discussed our collaborations including a paper we are working on and a possible grant.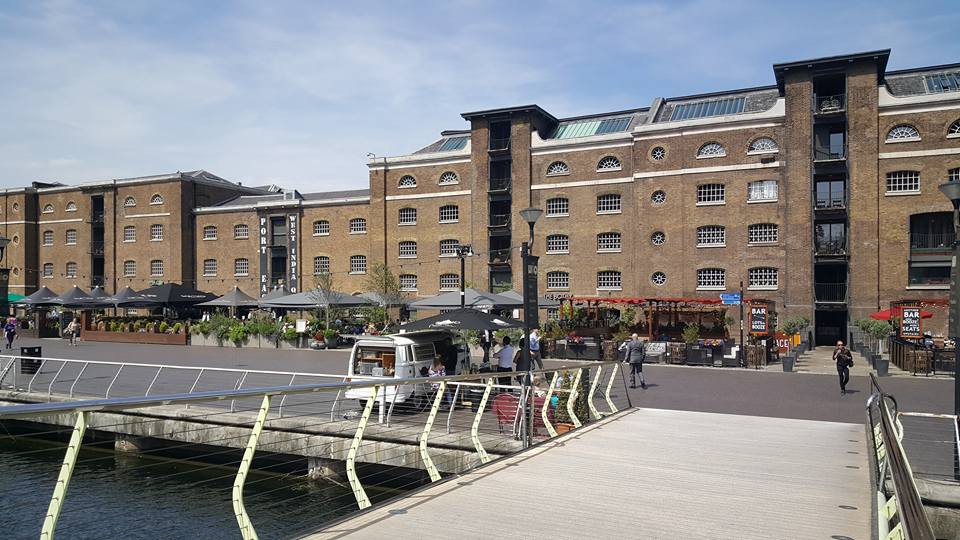 After our meeting, he suggested that I head over to the Docklands Museum in a way that is adorably British: "there is a brilliant exhibit on things they have found while excavating for the new Crossrail like people's skulls and bones". This turned out to be a great suggestion as this free museum was awesome. The exhibit on the excavations for the new trainline was truly "brilliant" with vivid displays of finds from the Roman (coins, bones), Medieval (Black Death burial grounds) and Victorian periods (lotsa china and goblets). Other features of the museum include a sobering exhibit on the British role in the slave trade as well as a lively exhibit on the evolution of the Docklands including a simulation of walking thru the Docks in the 1800's and the role the Docklands played in WWII. I had a funny conversation with one of the staff who asked me where I was from and hearing Michigan, responded "Is that what they called 'flyover country'? I heard that in a Jason Aldean song". LOL.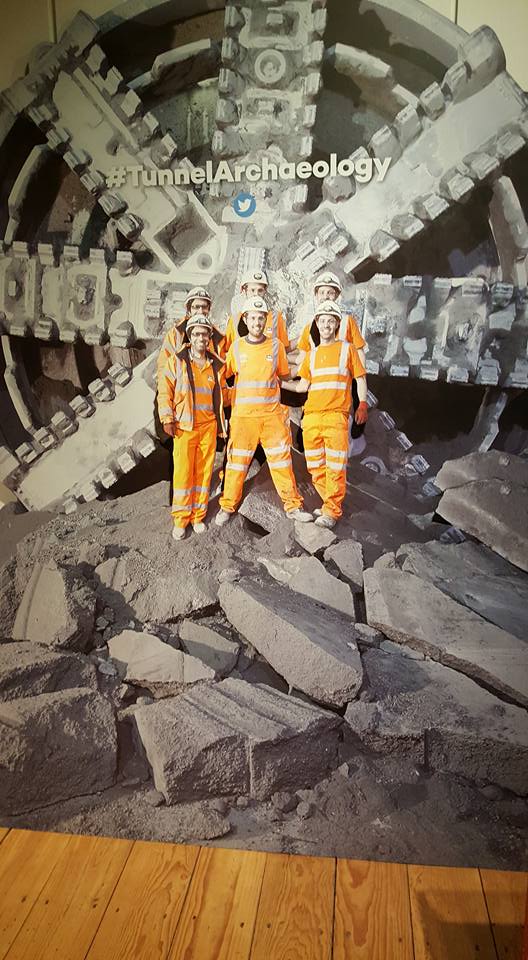 Back to the flat, where I met Tasia and we headed off to the Old Spitalfields Market area for some shopping where we found a shop called Gandys that we loved.
Then to fabulous bar called Dirty Bones for some cocktails. My Lavender Martini was sublime (topped with a flaming spring of Lavender. C'mon!) and Tasia enjoyed something called "the littlest Hobo" (cute, right?).
We headed back towards the flat for dinner at a local wonderful tapas place called El Ganso where we were so close to the other diners that we could have eaten off their plates. At one point, the diners from the restaurant to the left asked us what we were eating so that they might try it another day!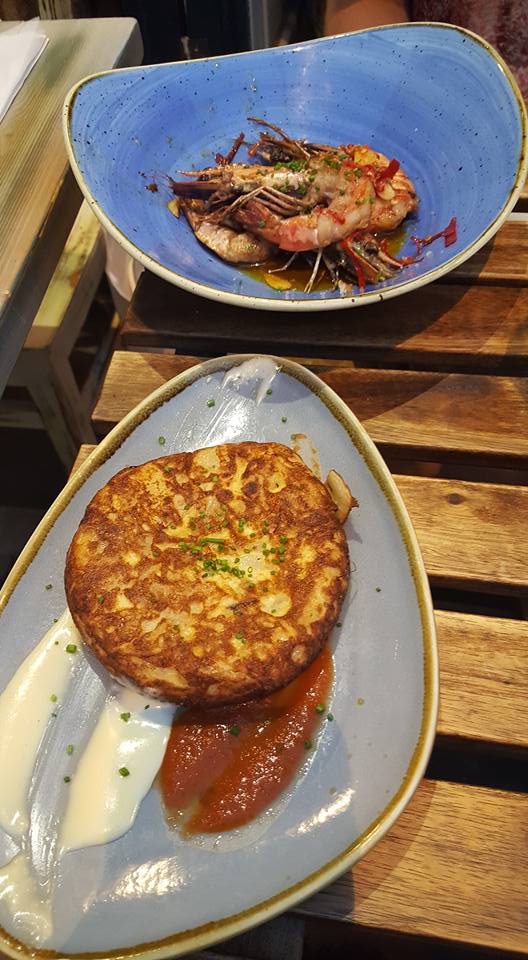 Three random observations from the past two days:
On this trip we have been Uber-ing all over as the area we are staying is not so proximal to the Tube. I have been amazed at the diversity of the drivers; in three days, have been driven by people from Somalia, Romania, Poland, and Pakistan to name a few. The driver from Pakistan and I had a long conversation and he told me how ideal Uber is for him to make a living wage (he now owns his own home and is very "house proud" as they say here) and have the flexibility for his family of three small boys and a wife who is training to be a social worker. He noted that there is no discrimination on Uber (as there might be for more traditional British jobs) as the rides are determined by computer algorithm. So, while I know people feel mixed at times about Uber, I thought this was really interesting.
I love love love British slang and have my ears pricked up at all times for new words. "Brilliant" for anything good is ubiquitous and known from past trips and my collaborators. New faves include: "lazy bint" (slothful be-yotch), "silly slag" (dumb coarse woman) and "drunk punter" (drunk/bad customer).
As stated, I am in love with the flat, but I am in hate with the lip on the shower. I cannot stop tripping on it and stubbed my toe so hard, it felt like it was broken. I might be a silly slag with regard to this part of the apartment.
Cheers for now!